Hello IMA families,
This is a great opportunity to support the IMA Competition Team during their biggest tournament weekend of the year (March 30-April 1st in Las Vegas). Our team has been training hard, and would love for you to get involved as our cheering section at home. We'll be tracking all the medals that the team wins at the 2 tournaments in Vegas (Jr. International Cup and U.S. Open).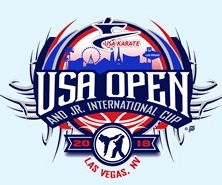 The IMA Team Tournament Squares Game is our own version of Super Bowl Squares. Families can buy as many squares as they like for $10. Squares will be randomly assigned.
There are 8 categories, with a total of 90 squares for purchase. Squares will be randomly assigned the weekend before the tournament starts.
If we sell all the squares, the team will earn $450, and the other $450 will be awarded to the winners of each of the 8 categories ($56 per category). Winners will be announced 1 week after the tournament (by April 8th).
How to purchase squares: through PayPal (TeamIMA1340@gmail.com) or give a check or cash to Sensei or Hanshi (please fill out the sign up sheet at the front desk if you choose this option).
Deadline to purchase squares: Saturday March 24th
To see the chart please click: chart
Thank you!
The IMA Competition Team