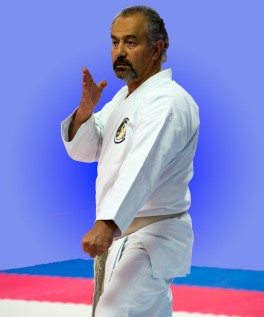 Mr. Madani, the founder and Chief Instructor of the International Martial arts Association (IMA) began his Shotokan karate training at the age of 12 years old. He continued his training in several countries, including the United States, with the Japan Karate Association (JKA), with which he was affiliated until 1987, the year his original instructor, Nakayama Masatoshi Sensei died. Mr. Madani came to Colorado, U.S.A. in the late '70s with many years of experience and professional instruction in karate training and dojo management. He organized and taught Shotokan karate programs and self-defense at several colleges and universities while pursuing his own academic education.
Mr. Madani is currently a Pan American and World Karate Federation (WKF) karate referee and has been refereeing since 1974. He also served as regional vice president (2004-2007) and as a member of the technical committee (2002-present) for the USA Karate Federation (USA-NKF). USA-NKF is the only national governing body of karate in the United States. (USA-NKF website is www.usankf.org)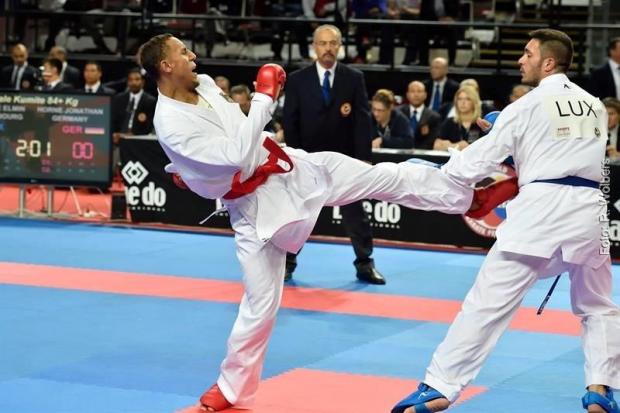 During his long career, Mr. Madani has developed new methods for teaching traditional and sport karate, and includes comparative analyses between them and other methods in his seminars. He has developed new concepts for generating inner power and strength in karate techniques through proper breathing and has pioneered teaching methods for developing speed and agility at any age (see attachment). Mr. Madani teaches his students a wide range of martial arts, including traditional and sport karate, kobudo, and iai-do. He emphasizes the philosophy and history of martial arts in all his seminars and classes. Mr. Madani's students have brought home medals from Pan American championships since the year 2000 and from world championships in 2009 and 2011.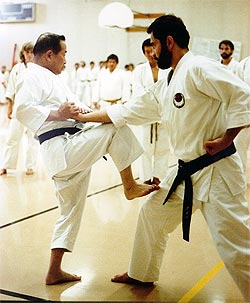 For the Madanis, karate is a family affair. Mr. Madani's wife (6th dan), son (2nd dan, bronze-medal winner at the 2011 Junior World Championships in Malaysia and Pan American medalist in 2010, 2012, 2013 and 2014), and daughter (1st dan and Pan American medalist in 2013) have been training in karate for many years and participate in many national and international championships. Mr. Madani's wife, Mrs. Fariba Madani, is the first woman from the United States to be licensed by Pan American and WKF as a karate referee. Mrs. Madani is a member of the USA-NKF Referee Council and the World Karate Federation.
Mr. Madani, through his dedication, determination, and devotion to martial arts for close to 50 years has multiple degrees in Kobudo, iai-do and Shotokan karate. These degrees are recognized nationally and internationally. In addition to his accomplishments in the martial arts, Mr. Madani has extensive experience developing successful karate programs throughout the United States and around the world.
Mr. Madani holds several academic degrees in Business Administration and Electrical Engineering. Mr. Madani spent over 20 years in research and development and management in the corporate world. Since 1996, he has devoted his life to being a full-time karate instructor and traveling around the world.