Hanshi Cyrus Madani began teaching Shotokan Karate classes at the Louisville, Colorado Recreation Center in 1990, with just a handful of students. In 1992, with a class size of about 15 students, Hanshi Madani officially formed the International MartialArts Association (IMA). His goal was to create an organization that would not only teach the principles and techniques of Shotokan Karate but also to create an environment where both individuals and families could grow and learn together.
With a strong sense of reinforcing an "extended family" idea, Hanshi Madani and his students worked together to shape the type of dojo that IMA would become. Even IMA's symbol, a multi-headed dragon over a yin and yang symbol, was designed by one of his earliest students.
By 1993, class sizes had grown and Hanshi Madani began looking for a larger home. In January of 1994, the IMA family moved to a small store front in Pine Street Plaza, in Louisville, Colorado.
Old walls were torn down and new walls were put up, not by paid contractors, but by the IMA students and their families, eager to do their part to help build IMA into the the type of successful organization it is today. In 1995, due to the continued success of the dojo, the instructors and s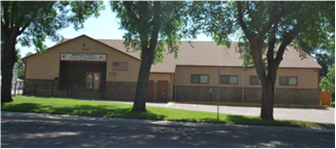 tudents of IMA again decided that they needed a larger facility to call home. In February of 1996, IMA moved to its current location in Louisville, Colorado on Main Str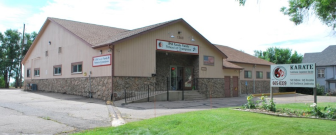 eet.
Our current facility has a 10,000 square foot main floor, including a 7,000 square foot exercise space and a small playroom for parents with small children.
IMA's sense of family has been a driving force behind the success of the organization from the very beginning. Since 1990, thousands of mothers and sons, fathers and daughters have been able to share in the art, philosophy and training of Shotokan Karate.