The IMA Competition Team recently returned from Las Vegas, Nevada after competing in the 2012 Karate Junior Olympics and the 2012 Karate US Open. Thousands of karate competitors from all over the world were in Las Vegas from April 4 – 9 to participate in two of the most prestigious karate competitions in North America.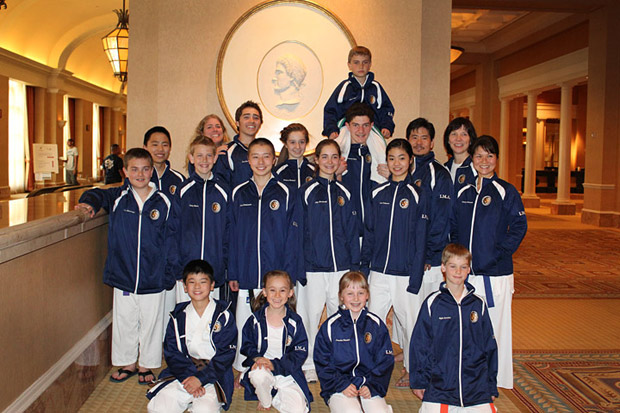 The IMA Honbu Dojo was represented by: Kamran & Kelara Madani, Alex Matusmoto, Lily Martinelli, Anneka & Zoe Pawlak, Keith, Tammy, Kate & Kurt Nakasato, Ken Umezono, Kyle Gordon, Jake Peters, Sam & Jake Rosenbaum and Sherri Murgallis (not pictured).
A huge congratulations goes to all of the competitors and their coaches (Jax and Sara Martinelli and Odile Lynch) who ended up coming back to Colorado having earned 23 total medals (6 gold, 5 silver and 12 bronze) over the 3 days of competition.
Regardless of any tournament results, however, the Competition Team, through their hard work, respect for the sport and dedication to the art of Shotokan karate, demonstrated once again why IMA one of the most well-respected organizations in the world of karate today.