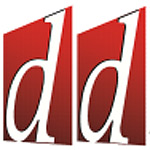 Tell your friends! Double-D's Sourdough Pizza (in Broomfield and Westminster) has agreed to donate 15% of all sales to IMA for any dine-in or take-out order placed on Thursday, April 18th.
Broomfield location
535 Zang St. (By Chrsity Sports Flatirons) Broomfield
303-665-5006
Westminister Location
5160 W. 120th Ave. #K (Sheridan Crossing), Westminister
303-410-0002
For all orders, please be sure to mention that you are ordering to help raise money for IMA!
Download the flyer for the event and make copies for your friends and neighbors!