FISU, the official world university organization hosted the 2018 world university championship in Kobe, Japan from July 19-22, 2018.
USA was represented by 8 athletes in this high prestige and intense competition. Participants from all over the world competed in their category with restriction of being a college/university student in their country and could not exceed 25 years old age.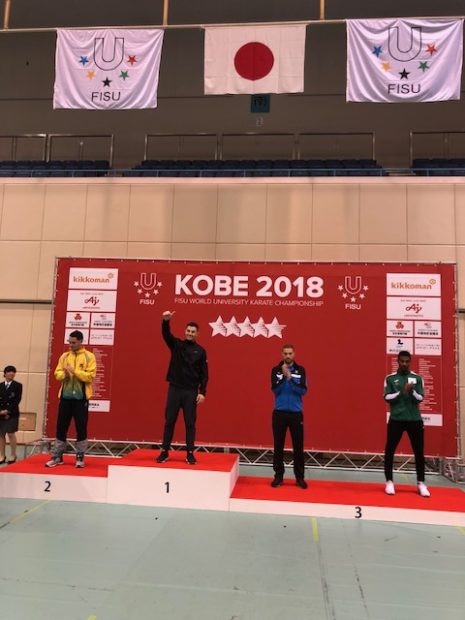 Our own Kamran represented USA Karate in -84Kg. He defeated his opponent from Czech Republic, Poland and Kosovo in the elimination to make his way to final match against Australia. In his final match which was live televised by Japan television, he defeated Australia 2-1 and took gold medal home.
We are very proud of his accomplishment and wish him more success on his journey to premier leagues, world championship and Olympic. We hope his recent medal is only a beginning of many more gold medals.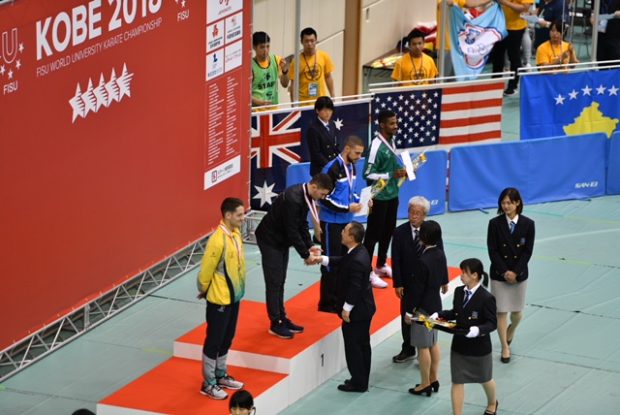 Since his return he was busy with lots of social media attention and was interviewed by many TV stations. If you miss seeing him in the local channel, here are some links to watch them again.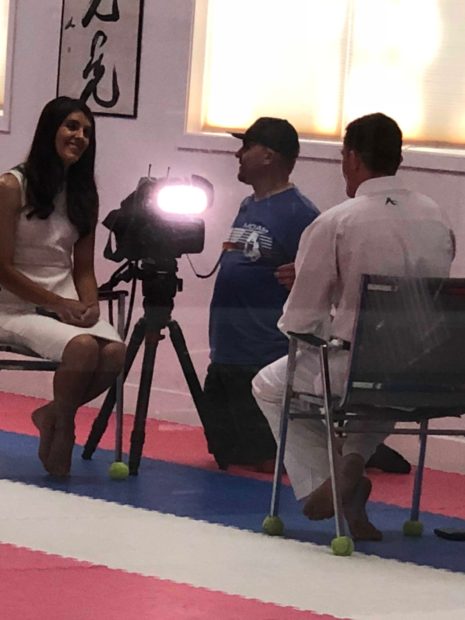 And if you are up at 7:00am on Friday 3rd of August, turn on TV and watch the Fox channel. There will be a live broadcast of him and his accomplishment.
Way to go Kamran!