USA Karate team trial will take place this coming Saturday January 18, in Colorado Springs, CO.
This year team selection is even more important as we will be selecting the top athlete who will be representing USA in the Olympic selection in May in Paris.
The team selection take place in two phases. First phase competition will be in the morning when the top 6 athletes from 2019 national qualifier compete to represent USA in Pan American and world championship. The second phase will take place in the afternoon when the top 4 of light and heavy category will be merged together and compete for one spot for Olympic trial.
Our own Kamran and Kelara and Davoud Ashrafian will represent IMA in this intense competition. They have been training very hard to prepare themselves for this day.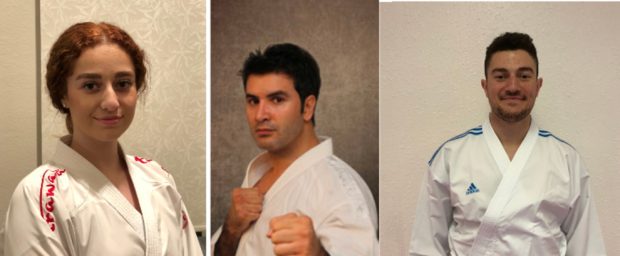 The competition will start at 9:00am on Saturday and will be in the ballroom of Double tree Hilton in Colorado Springs. So, if you are interested of watching the event and cheer up Kamran and Kelara, come on down and be loud!
Good luck Kam and Kel & Davoud! We are proud of you!