Our own Kamran Madani was on cover page of last USA Karate magazine. The article has some fine pictures of him and an interview. To download and read the entire magazine please click:
USA Karate Magazine
In addition of his fine performance in Japan, Kamran also represented USA Karate in recent world championship in Madrid, Spain. He defeated his opponent from Taipei and Germany and came short of point with Iran. His Iranian opponent later lost in semi final against Ukraine which took away Kamran chance of fighting for repechange and bronze medal.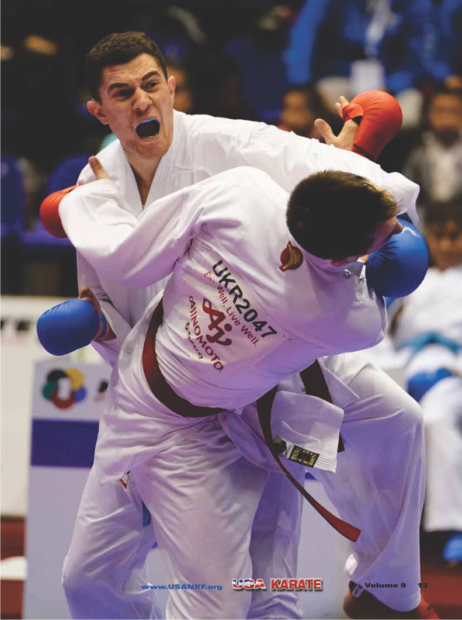 He also fought in team Kumite against Jordan and won his match 4-0 but the combination of all other fights did not let US team to move up to the next level.
In addition of being a student Kamran is also having a full schedule of competition ahead of him for 2019. But in the meantime he will be competing in North American Cup this weekend in Mexico. This competition is also a qualification for Pan American Games for next year in Peru. Although the points from this prestigious competition will not accumulate towards ranking, but still it is considered as a continental Olympic Games.
We would like to wish him good luck for this weekend and all other competitions. We are proud of his dedication, accomplishment and thrive towards excellence.