USA Karate Press release:
Kamran has been awarded the gold medal after originally finishing second at the 2019 Pan American Games. Madani's medal reallocation has come about after first place Colombia was disqualified after a positive anti-doping violation.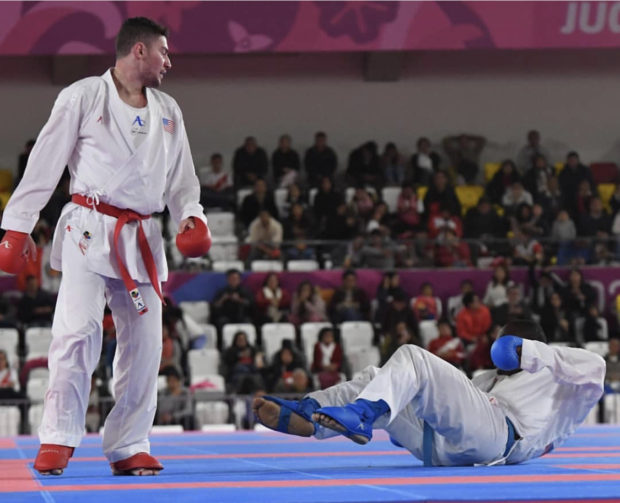 Kamran:
What a way to start the year! After recent events, I have been informed that the original gold medalist from the Pan American Games was stripped of his medal, making me the new gold medalist!
This is work outside of my power, and is a product of the continous positive energy my family and friends show me every single day.
All I have to say is thank you, this is a true testament to how much I love my support system. All glory to God!