The IMA Competition Team recently returned from Las Vegas, Nevada after competing in the 2018 Karate Junior International Cup and the 2018 Karate US Open. Thousands of karate competitors from all over the world were in Las Vegas from March 30-April 1 to participate in two of the most prestigious karate competitions in North America.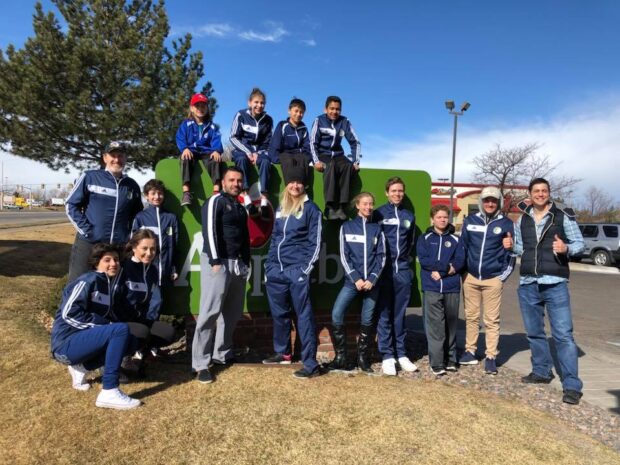 The IMA Honbu Dojo was represented by: Parth Kansara, Kamran Madani, Chuck and Tyler Price, Margot Hartley, Andrew Bullard, Kevin Patel, Alex Rini, Joy Hierlmaier, Kaitlin Swanson, Oliver Monkman and Morgan Holien. We are also grateful to our outstanding coaches, Kelara and Kamran Madani, Joy Hierlmaier, Michael Ford and Chuck Price.
A huge congratulations goes to all of the competitors and their coaches who ended up coming back to Colorado having earned 23 total medals over the 3 days of competition.
Regardless of any tournament results, however, the Competition Team, through their hard work, respect for the sport and dedication to the art of Shotokan karate, demonstrated once again why IMA one of the most well-respected organizations in the world of karate today.
IMA Team fund raising also would like Thanks everyone that participated in the team's Tournament Squares fundraiser. The team did very well at the Jr International & US Open tournaments bringing home 7 gold medals & 22 medals overall! The winners of the Tournament Squares have been notified.
The team is shifting it's focus to the upcoming Rocky Mountain Championship held at Monarch High School on May 6th. We hope to see you there!