Congratulations to our Kamran who won Silver medal yesterday in 2019 Pan American Games in Lima, Peru.
The top 8 competitors from American continent have come together in a very intense and high level competition in Lima to increase their chance a spot into 2020 Olympic Games in 2020 Tokyo.
Kamran beat his opponent from Mexico, Uruguay and Bolivia in the first round and made it to semi final when he beat his Venezuelan opponent an ex pan American champion to make his way to final against Colombia.
The final match resulted 1-0 in favor of Columbia after a questionable and missed punch of a video review request that was approved.
Although we all truly believe that Kamran was the real gold medalist of this competition but he is brining home a silver medal.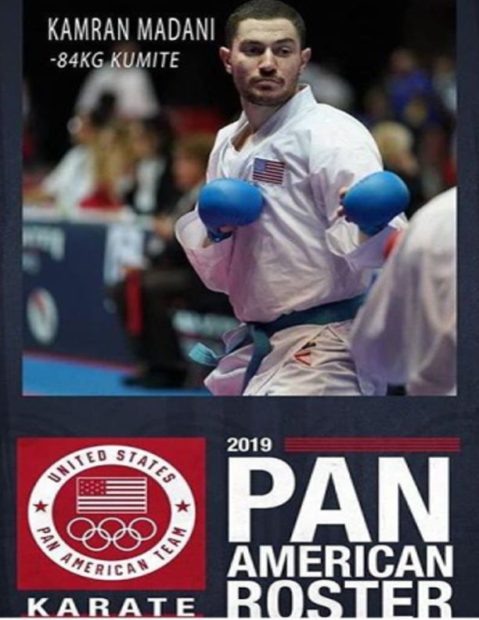 His first appearance in this continental Olympic Games was a great success for all his hard work and dedications. We are proud of you Kamran and wish you more success in the future.
The United States placed first, for first time in over all medal in karate with 4 gold, 2 silver and 1 bronze. Go USA!